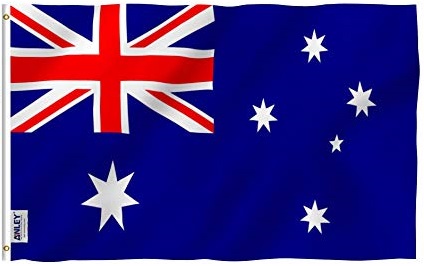 Have you always dream of studying in international universities of Australia having global recognition? Stuck about how you will fulfill your study abroad goal? Well, if you are confused about why you should study in Australia and the cost of living & financial aid available in Australia, then here's some piece of vital information for all the passionate students.
Transitioning to a new life abroad is very rewarding and an amazing life changing experience. Australia is one of the top study destinations across the globe. It offers enriching experience to the international students because of its friendly people, laid-back nature, excellent education system, and high standards of living.
Popular Study Destination: Australia is the third most popular destination for international students and offers cultural diversity, friendly natives, and high quality of education.
Global Recognition: Australian education system has impressive international reputation and graduates from Australian schools are highly sought after by employers.
Diverse Study Options: Institutions in Australia offer a wide variety of courses and degrees in various technical and non-technical fields. International students can choose between universities, vocational education, and English language training.
Focus on Technology and Research: Australia is at the forefront of new technology and innovations. This is one of the most appealing aspect of the country for international students and they can take advantage of the country's impressive technology and research resources.
Work Opportunities: International Students are allowed to work up to 20 hours per week while they are studying in Australia which is a great opportunity for students who want to earn money while studying and gain work experience in their field of interest.
Pleasing Climate: As Australia is a vast country, its climatic conditions vary greatly because of wide array of environmental conditions. Since it is located in the Southern Hemisphere, the seasons in Australia are opposite to what you normally experience in Asia or Europe.
Society, People and Culture: Australia has a highly varied demographics. It has a plethora of people speaking different languages, practicing different religions and sharing different histories. International students studying in Australia will get a chance to experience diverse and fascinating cultures.
Cost of Study: Tuition fees for academic programs in Australian educational institutes are generally less when compared to their counterparts in the USA or UK, making it a preferred choice for many intentional students. Universities also offer exciting international scholarships and bursaries to the students.
Accommodation: Finding a place to stay in Australia is not difficult as international students will have a lot of options to choose from. Although some Australian universities do provide their students with hostel facilities, majority of the students prefer to live off-campus in various home-stay places, private hostels, or on rent. Staying in a hostel generally provides international students an opportunity to mingle with other students during their study.
Transportation: The transportation system in Australia is very large and well maintained as its huge size demands an extremely efficient system. Students can choose to travel by taxis, buses, trains, planes etc.