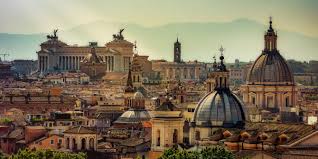 Italy's historic treasures and magnificent cuisine continue to draw visitors as they have done for centuries. From the snow-capped Dolomite in the North to the warm maritime Mediterranean culture of the South, Italy's regions are diverse and exciting. For the international student seeking world-class but affordable education, with a wide range of social and leisure activities, few countries are as exciting a choice as Italy.
The country's cultural importance extends back to ancient times and the past greets the student of history and archaeology on every street corner. For many, Rome is still the Eternal City, the center of an empire that – some 2,000 years ago – stretched from rainy Britannia to the deserts of Syria.
Italy's Ancient Roman monuments, magnificent as they are, tell only part of the story. The Renaissance of the 14th to 17th century originated in Italy (as the Risorgimento) and sparked innovation and revolutions in art, architecture, philosophy, religion and the sciences across Europe. Intellectual activity and creativity flourished, carrying gems of ancient and medieval thought into the modern world.
Some of the first universities in Europe were founded in Italy during the Middle Ages and Renaissance. The University of Bologna, founded in 1088, is recognized as the oldest university to still operate. Today, Italy is the home of many prestigious institutions of higher education. Many of Italy's institutions perform well in the SQ World University Rankings, appearing in the top 200 each year.